Bridge Type Thermosetting Oven for Hard Ware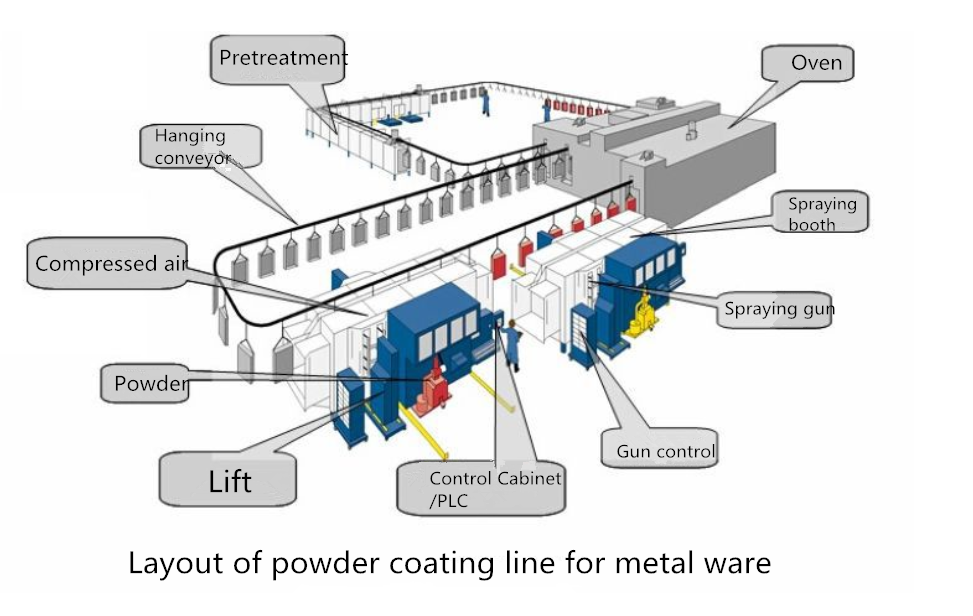 The oven adopts diesel as fuel, with temperature up to 220℃, temperature is adjustable. The heating path adopts corrugated panels, the inner panels are made of zinc coated sheets with thickness of 1.2mm. Insert connecting three sections of partition keep insulation well. By circulation fan, the air is pushed into air pipes after filtration and heating, to heat work-pieces evenly. The drying chamber is equipped with burner of 100~200kcal/H.
Main technical data:
a. Volume of circulating air: 10000 cubic meters/h
b. Diesel consumption: 6kg/h
(start heating period) 20㎏/h
c. Rating power of air fan: 5.5kw (Heat resistant, No. 6 centrifugal air fan)
d. Outline size: 2400×2000×1600 mm
e Weight: 1500kg
1 Oven body is made of steel in good quality, new design, good looking.
2. Heating by circulating air, good sectional adjustment, even temperature, high thermal efficiency.
3. Heating path with fuel of diesel or gas.
4. Diesel heating path consists of two sections, with functions of moisture drying and thermosetting.
5. Consisting of oven body, air return pipes, frame, heating system, air exhausting and auto temperature control systems.